Of Mountains & Printing Presses
As a RE/MAX agent since 2007, I can help you find the perfect property to meet your specifications. I understand how to work down the  pricing at every stage of the transaction process during the first 7 days of the escrow, every seller disclosure is reviewed carefully to determine ways to reduce the sales contract price. Because of my proven track record buying residential properties in Irvine, I have a large following of South Asian-  client referrals from the Republic Of India. These customers buy an average of 5 properties and demand the lowest purchase price of any residential purchase on the market. If the price is not below market price, we bring it down through the physical inspection and request for repairs or reduce the sale price.
WEAKER HOUSING MARKET
Sales are expected to fall 3.3% in 2019 after years of red-hot home sales and rapidly rising prices, California will experience a weaker housing market in 2019 with fewer tranctions and the smallest price gains in years, according to a statewide industry group. This year's house sales are expected to drop for the first time in four years, falling 3.2% from 2017 levels, said a California Association of Realtor's forecast, released Thursday. Next year, sales will drop even further, the group predicted.  Sellers won't reap the type of gains they've become accustomed to. House prices are projected to rise just 3.1 percent next year, less than half the appreciation rate for the past five years. California's Association of Realtor's Chief economist Leslie Appleton Young said, she doesn't think it comes as any surprise that California is seeing a slowing market.  She is proclaiming that California is moving from a seller's market to a "Buyer's market.
| | | | | | | | | | |
| --- | --- | --- | --- | --- | --- | --- | --- | --- | --- |
| Southern California | Aug-18 | Jul-18 | | Aug-17 | | Price MTM% Chg | Price YTY% Chg | Sales MTM% Chg | Sales YTY% Chg |
| Los Angeles | $607,490 | $597,520 | | $570,720 | | 1.7% | 6.4% | 5.5% | -8.9% |
| Orange | $838,500 | $829,000 | | $789,000 | | 1.1% | 6.3% | -2.9% | -9.7% |
| Riverside | $400,750 | $408,000 | | $388,500 | | -1.8% | 3.2% | -2.0% | -6.6% |
| San Bernardino | $290,000 | $292,000 | | $269,950 | | -0.7% | 7.4% | 15.4% | -4.3% |
| San Diego | $660,000 | $650,000 | | $605,000 | | 1.5% | 9.1% | -1.1% | -10.4% |
| Ventura | $660,000 | $662,360 | | $640,000 | | -0.4% | 3.1% | -0.6% | -2.9% |
The Inserter Tool
Imagine everything that WordPress can do is available to you quickly and in the same place on the interface. No need to figure out HTML tags, classes, or remember complicated shortcode syntax. That's the spirit behind the inserter—the (+) button you'll see around the editor—which allows you to browse all available content blocks and add them into your post. Plugins and themes are able to register their own, opening up all sort of possibilities for rich editing and publishing.
Go give it a try, you may discover things WordPress can already add into your posts that you didn't know about. Here's a short list of what you can currently find there:
Text & Headings
Images & Videos
Galleries
Embeds, like YouTube, Tweets, or other WordPress posts.
Layout blocks, like Buttons, Hero Images, Separators, etc.
And Lists like this one of course 🙂
---
Visual Editing
A huge benefit of blocks is that you can edit them in place and manipulate your content directly. Instead of having fields for editing things like the source of a quote, or the text of a button, you can directly change the content. Try editing the following quote:
The editor will endeavor to create a new page and post building experience that makes writing rich posts effortless, and has "blocks" to make it easy what today might take shortcodes, custom HTML, or "mystery meat" embed discovery.

Matt Mullenweg, 2017
The information corresponding to the source of the quote is a separate text field, similar to captions under images, so the structure of the quote is protected even if you select, modify, or remove the source. It's always easy to add it back.
Blocks can be anything you need. For instance, you may want to add a subdued quote as part of the composition of your text, or you may prefer to display a giant stylized one. All of these options are available in the inserter.
You can change the amount of columns in your galleries by dragging a slider in the block inspector in the sidebar.
Media Rich
If you combine the new wide and full-wide alignments with galleries, you can create a very media rich layout, very quickly: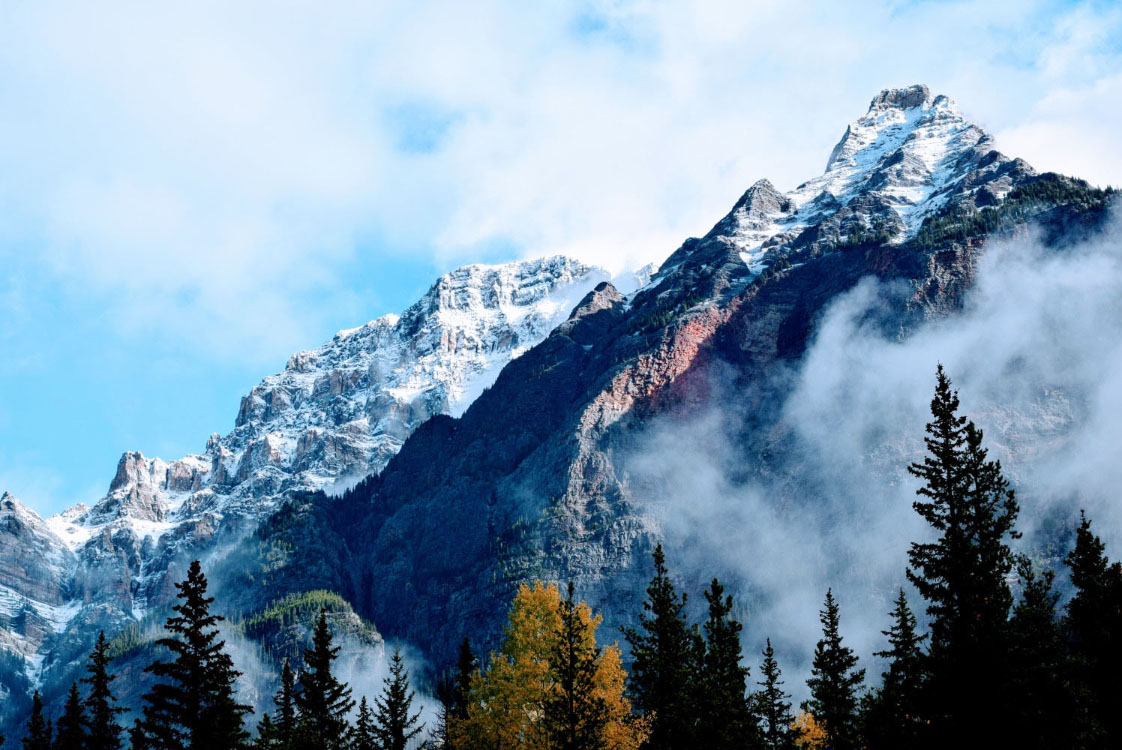 Sure, the full-wide image can be pretty big. But sometimes the image is worth it.
The above is a gallery with just two images. It's an easier way to create visually appealing layouts, without having to deal with floats. You can also easily convert the gallery back to individual images again, by using the block switcher.
Any block can opt into these alignments. The embed block has them also, and is responsive out of the box:
You can build any block you like, static or dynamic, decorative or plain. Here's a pullquote block:

If you want to learn more about how to build additional blocks, or if you are interested in helping with the project, head over to the GitHub repository.
---
Thanks for testing Gutenberg!